How to customize document pages?
How to open customizer panel
To customize the visual appearance of EazyDocs plugin content layout, you can simply click on EazyDocs > Customize button, which will take you to a page, with the customizer panel opened on the left panel.

Alternatively, you can open a customizer from any page, if you are logged in. From the top bar, click on the Customize button, it will reload the page and open the customizer panel on the left side.
Customize Docs Archive
You should navigate to EazyDocs > Docs Archive to customize Docs Archive page. You will see options to change the layout of the archive page, change the number of columns for your docs, and even change the Read More button text.
Customize Single Doc
You can customize the page layout, sidebar visibility, search banner colors, body area, etc.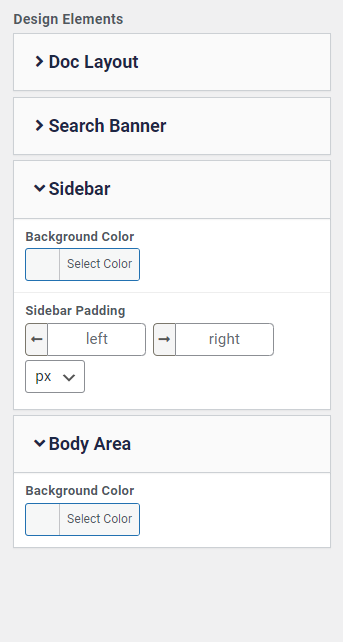 Using single doc customization, you can change the following stuff –
Doc Layout – the doc sidebar visibility, both sidebar, left sidebar, or right sidebar.
Page Layout – you can choose between Boxed Layout or a Full-width layout
Search banner – background color, background image, background properties, keywords label color, keywords color, etc.
Sidebar – background color, sidebar padding, body background color etc.