How to change document archive page and archive slug?
You can choose your own page for showing all documentations at once, which is called documentation archive. To set this up, you have navigate to EazyDocs > Settings > General.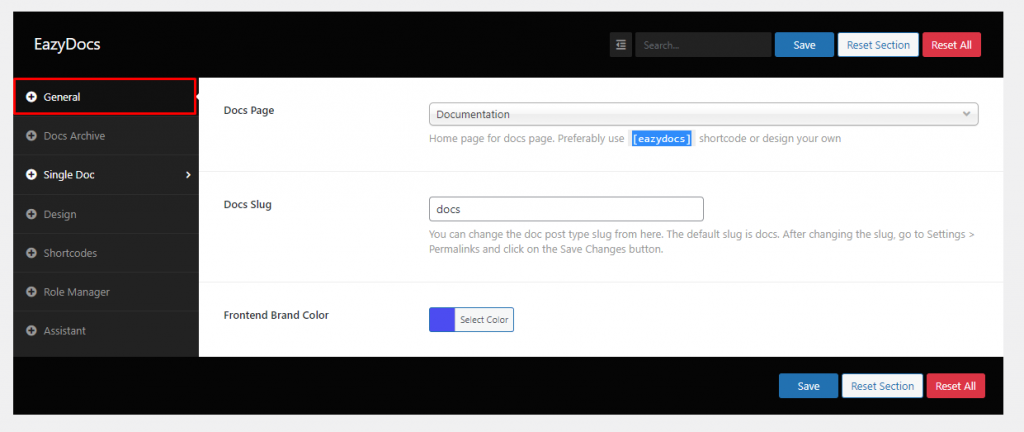 You can also choose the doc slug from here. This slug will appear on the single documentation page.
https://helpdesk.spider-themes.net/docs/eazydocs-wordpress-plugin/tutorials/how-to-create-an-article-in-eazydocs/
In the above URL, there is the word 'docs' and it can be changed from the settings. You can also set the brand color from this setting.