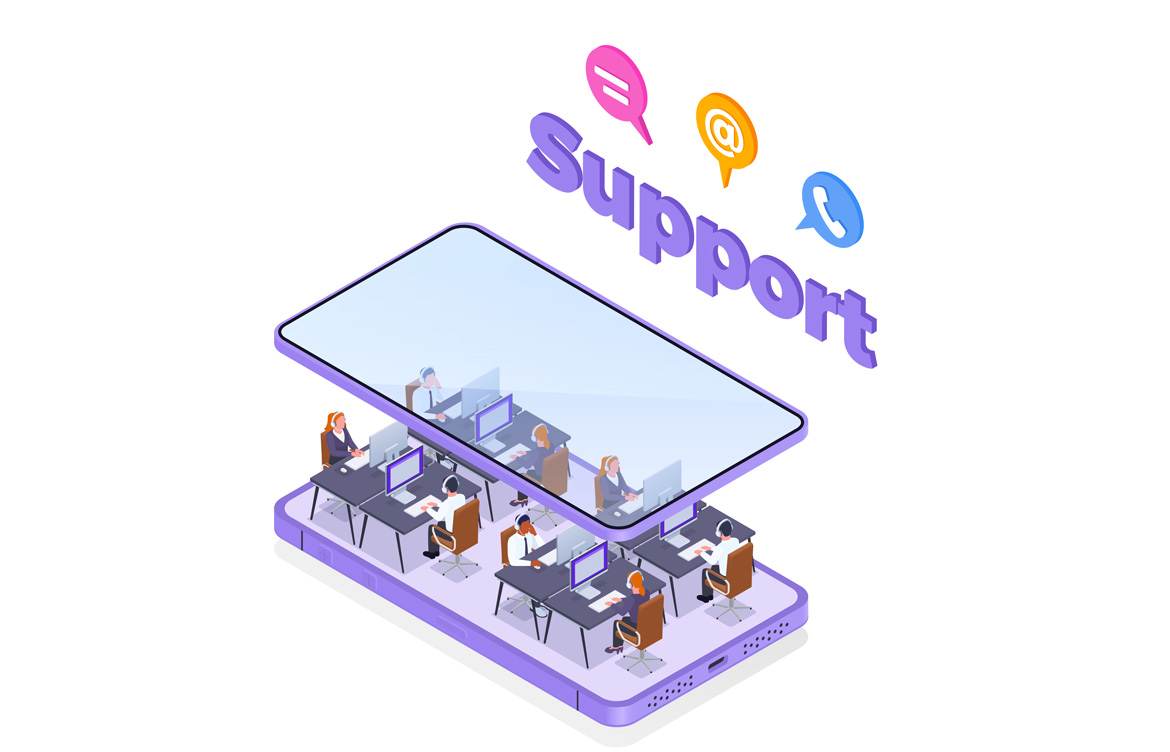 Helpdesk is a support tool to help developers and users communicate better. It allows you to create tickets, provide contact information, set deadlines, and assign new tickets to different employees according to their skill set and job responsibilities. You need to set up a helpdesk because this software improves customer support and therefore leads to higher satisfaction rates with your product/service.
In this article, I will the key features of a helpdesk. Our goal is to provide you with an understanding of why a helpdesk is important for your business, how this can be used, and how to get started with your own helpdesk.
Key Features to remember to set up a help desk
The key features of a helpdesk include: helping users solve problems and maintain their computers, providing technical support to end-users, and helping users learn how to use applications.
Ticketing System
A helpdesk's ticketing system is the core of its functionality. A good ticket-handling system can provide any kind of helpdesk with a scalable, customizable, and flexible way to communicate with customers and users.
The most effective way to improve customer satisfaction is by keeping your employees informed. A ticketing system makes it easy for customers to talk to human beings when they need help.
Whenever the users face any issue, they can log in to the support website and create a ticket. They can simply fill up a form and submit it. The form often contains a subject, a description, and an attachment to add a screenshot or video. The form might change depending on the
When a ticket is created, it is automatically sent to the helpdesk team. When the team investigates your issue, they will reply back with some quick action steps that you need to resolve the issue.
It is so important, that small companies can't really differentiate between – 'Set up a helpdesk' and 'Set up a ticketing system'.
Central Ticket Management
It is important to manage all the tickets, more appropriately – requests from your customers. The support requests might come from different channels, multiple products, and of course, many different users. All of these must be managed and tracked from a single screen.
The support providers must know everything at a glimpse, the following things –
The number of requests coming
The number of resolved requests
The replies of different support providers
The history of support from a particular client
The satisfaction rate of customers is based on the replies.
Along with these, they must also know related metadata. For instance – the date of the request, the name of the associated product, attached media, etc.
When you set up a helpdesk, all the issues of the product, brand or the company can be brought under only one desk.
Managing support staff
As a Staff Manager, you are responsible for managing and assigning tickets to your team members. You manage their time, projects, and knowledge of your product so they can respond quickly and use the right resources to help their customers.
In order to manage your entire team, including customers, by organizing them into teams. Set initial assignments for team members and then follow up on how they answer their tickets.
You must ensure communication between team members and between teams if you have a large number of people working for it.
If only up to 3 people are providing support, this approach is not for you. In that case, may be you don't even need to set up a helpdesk, simply, some emails would solve the issues.
Automate repeat works
Automation saves you a lot of time. Less amount of manual work is required for the day-to-day business processes. Automation maximizes efficiency, reduces errors, and delivers greater situational awareness to your helpdesk. This idea will hold water as long as the automated works are rechecked, updated, and fixed, at least up to a stable level.
Most help centers keep a set of fixed questions based on categories, the users can come and interact with them from there. This often reduces pressure from the customer support providers. This is a vital feature to keep in mind when you set up a helpdesk.
Customer History
Depending on the type of service you provide, or the type of product you sell, you must have your customer history at the helpdesk.
For example – if you have an e-commerce store, you might need the order history of the customer. If you sell software, you might need the previous purchases, license keys of the customer, and likewise.
Analytics & Reports
Analytics and reports are a great way to track your helpdesk's performance. You should be able to track metrics such as average response time, common search requests, the number of tickets cleared in a day, the general speed of processing and closing tickets, etc.
Each analytics will unfold ways to grow your support desk. You can customize and manage everything better.
We can take common search requests, for example, you can group or categorize common search requests and automate everything using a bot.
These are the 6 key points we have considered to be important in our journey. We hope this experience will help you when you set up a helpdesk own your own. We offer a WordPress documentation plugin, which can be a great part of your helpdesk.

Introducing EazyDocs